The Judges for the 2017 Governor's Awards will be adjudicating the nominations for this year's Governor's Award for Design & Construction Excellence in the Cayman Islands on Wednesday 22 November from 10:30am, with Her Excellency the Governor Helen Kilpatrick CB, under Garth Arch's direction as Moderator.
Meet the Judges: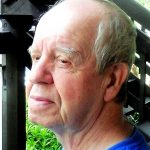 Trevor Baxter ARCHITECT
Trevor Baxter has been designing buildings in the Cayman Islands since 1972 when he completed the Law Courts building and has since added to his portfolio the Bank of America building, Ansbacher House, Caledonian House, Swiss Bank building, old Walker's and Hunter's lawyers offices and Villas of the Galleon on Seven Mile Beach as well as several retail outlets for Kirk Freeport. He is noted for introducing to the Cayman Islands the now-familiar 'Bank Style' with its formal fluted columns and porticoes, and his appreciation of Georgian elegance is most evident in the recently completed Appleby building in George Town.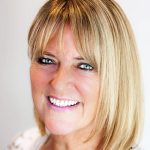 Sheena Connolly REALTOR
Sheena Conolly is the broker and owner of Sotheby's International Realty in the Cayman Islands. Time spent as a student at Cornell University and a background in the hospitality industry prepared Sheena well for a career shift into real estate when relocating to the Cayman Islands over twenty years ago, and she has been at the forefront of the industry ever since. Sheena is involved with many aspects of island life and remains an active member of the Cayman community in her support of various charities and sports organisations. She currently serves on the board of the Cayman Islands Real Estate Brokers Association (CIREBA).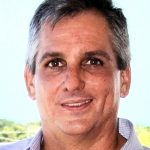 Charlie Kirkconnell BUSINESS EXECUTIVE
Charlie is Cayman Enterprise City's CEO and is responsible for leading the execution of the company's long-term strategy for developing the Cayman Islands' strategic offshore business and technology hub. He holds a LLB (Honours) degree from the University of Liverpool and a BA in International Relations from Lehigh University in Pennsylvania, USA. He was previously a member of Walkers' Corporate and International Finance Department in the Cayman Islands where he specialised in investment funds and strategies and before that, was the managing director of a group of Cayman Islands companies specialising in retail and wholesale distribution.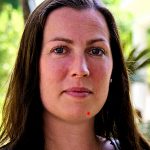 Maria Leng FCO REPRESENTATIVE
From a mixed Spanish and English background, Maria Leng graduated with a BA (Honours) in European Business from Robert Gordon University Aberdeen, and holds Post-graduate Diplomas in International Trade as well as International Development and Human Rights. Prior to joining the Foreign & Commonwealth Office, Maria spent seven years working for the Scottish Government and is now providing policy advice to HE Governor on international environmental and human rights issues. She has previously served in various FCO missions in Andorra, Spain and the Canary Islands.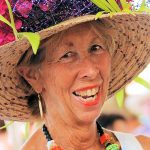 Janet Walker ENVIRONMENTALIST
Janet Walker was born in Canada and educated at Bishop's University and the Ontario College of Arts. She moved to Grand Cayman in 1963 and was inspired to record in landscapes historic buildings and street scenes, which have now almost disappeared, as well as her spectacular seascapes. Janet has a longstanding appreciation for the islands' environmental sensitivity and has served on the National Trust Council for many years. She has spearheaded fundraising efforts for the National Trust Land Reserve Fund which in time allowed the Trust to acquire land on which the beautiful and unique endangered Caymanian flora and fauna may be found.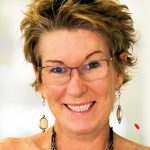 Avril Ward ARTIST
Born in the United Kingdom and raised in South Africa, Avril Ward is an internationally established artist with a career in fine art and diverse interests in interiors, faux finishes, fabric design, gardening and sculpture. Her awe and fascination with nature and science, her observation of the obscure yet obvious and her deep spirituality are just some of the inspirations behind her work. A Cayman Islands National Gallery honoree for her contribution to art in the Cayman Islands and a recipient of a Cayman National Cultural Foundation Gold Star Award for a lifetime achievement of excellence in art, Avril exhibits her work worldwide and her clients include movie stars and a US President.