Winners of the 2017 Governor's Award for Design and Construction Excellence
Hospitality and Commercial:
18 Forum Lane
Seamlessly blended into the modern Caribbean master-planned Camana Bay Town Centre, 18 Forum Lane is outstanding in its sustainable design but retains a familiar language with its louvres, roofing, breezeways and courtyards that articulates the New Urbanism in the Cayman Islands as envisaged by the Dart Group. Well executed from a construction perspective and powerfully confident in its detailing and space usage, this building creates a first class modern working environment equal to any in the world, but distinctly and very comfortably local.
Residential:
Residence 'Linger Longer' (Silverman Residence)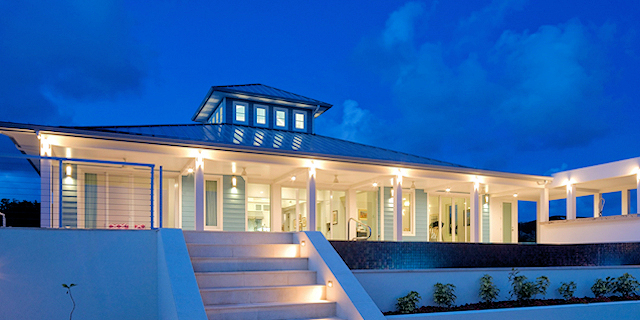 The elegantly simple lines of this family home exemplifies traditional Caymanian architecture but its modern twists juxtaposes rough plank with glossy tech, a domestic places with crisp exteriors. The family's lifestyle passion for fishing, cooking and entertaining defines the residence's informality that belies its very rational space planning. Built with sensitivity to its surroundings and to its waterfront location, this definitive Cayman Islands home almost improbably demonstrates that affordable design can be excellent.