The judging will be held on Wednesday, November 20th, at 9AM in the Governor's Square Boardroom to select the SHORTLIST.
The Judges will meet with the Governor on Thursday, November 29th, at 10AM to decide on a WINNER.
The Judges for the 2019 Governor's Award are: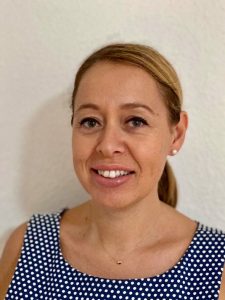 SIMONE EADE, Policy Adviser to HE the Governor
Simone Eade has worked for the UK Foreign and Commonwealth Office for over 15 years and was appointed Policy Adviser to HE the Governor in October 2018. Simone has had a varied career in the Foreign Office including several years working in a variety of consular roles.
Simone spent over two year working on consular assistance policy for British nationals incarcerated overseas, which saw her travel to South East Asia as part of the UK negotiating team for Prisoner Transfer Agreements.  Simone also spent two years working on War Crimes policy with a focus on the Yugoslavian and Rwandan trials. Simone also worked for a time in the office of the Secretary of State for Foreign and Commonwealth Affairs.
Simone was part of the Foreign Office's Rapid Deployment Team, deploying as part of the Volcanic Ash Crisis response in 2010. Her most recent appointment prior to Cayman was in the Foreign Office's Human Resources Directorate. This is Simone's second overseas Posting, having also served at the British Embassy in Madrid.
Simone has a BA (Hons) degree in Business Studies and is married with two children.
---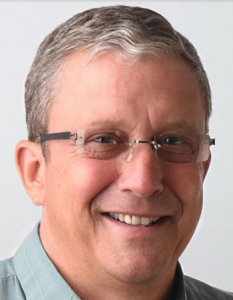 CHIP OGILVIE
Chip has over 20 years' experience in facilities management and, in his role at Dart Real Estate, is ultimately responsible for the maintenance and operations of most Dart facilities in the Cayman Islands. In addition to his facility management career, he also has experience in energy management, critical power and manufacturing in the drilling industry.
Chip holds a Bachelor's Degree in Business Administration and has been certified as a Facility Manager (CFM) through the International Facility Management Association. His many years within the industry has led him to be a firm believer in alternative energy and saving energy.
---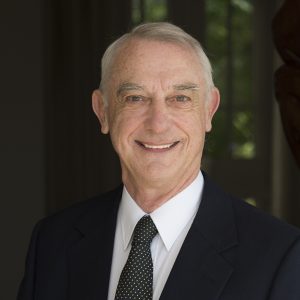 MARTYN BOULD MBE
Martyn Bould has over fifty years of experience in all aspects of development and construction advice as well as appraisals, claims consulting, quantity surveying, cost and risk control and management, the last forty plus years within the Caribbean region.
Martyn is Chairman of Bould Consulting Limited, operating throughout the Caribbean, with responsibility for the delivery of key projects with practical expertise in Development Project Management of large, fast track mixed use developments; specialty being the analysis and management of risk in construction projects in the Caribbean and skilled in strategic problem solving of complex projects.
Martyn is President of several property development and holding companies having developed for his own account office buildings, luxury residential condominiums, houses, warehousing, shopping centres and sports clubs. He is an Arbitrator, Mediator and Expert Witness for and Lecturer on, Construction Claims both large and small throughout the Region.
Martyn was Project Director for the Export / Import Bank of China for the US$ 3.4b Baha Mar Resort in Nassau and advises on the development of hotels and resorts throughout the Caribbean.
Martyn was appointed a Member of the Most Excellent Order of the British Empire (MBE) by Her Majesty, Queen Elizabeth in 2012.
---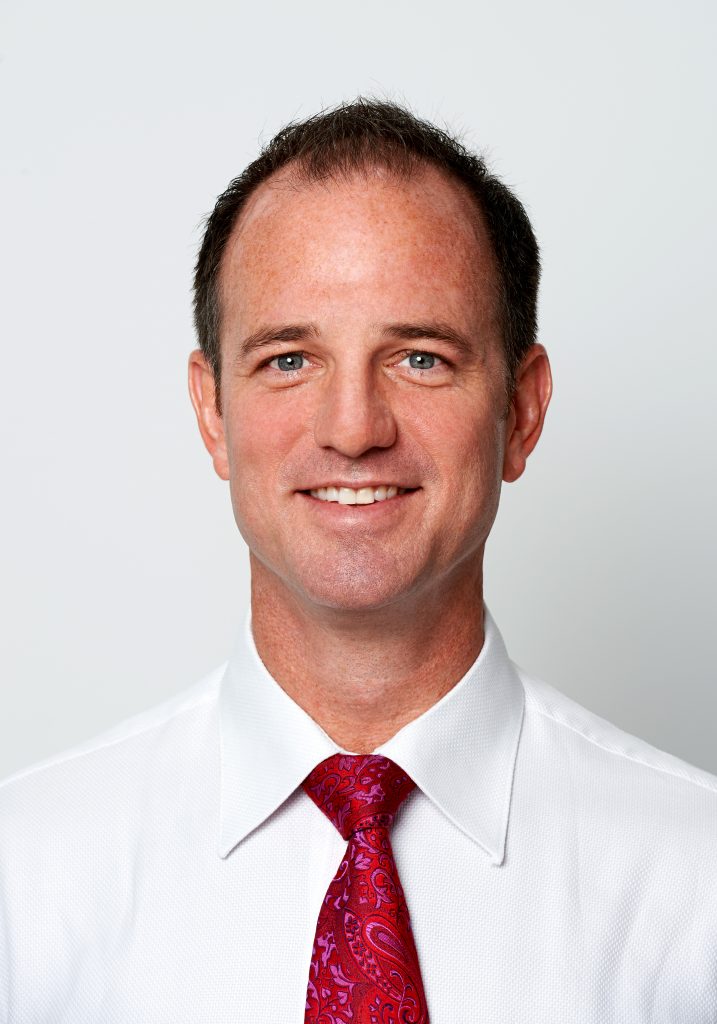 JAMES BOVELL
James Bovell has been the #2 RE/MAX Top International Team Leader for the last two consecutive years. Having been in the Cayman Islands real estate industry since 1991, James has won numerous career awards at RE/MAX worldwide including Broker/Owner of the Year in the Caribbean & Central America, and RE/MAX's highest award "The Lumina". Additionally, James is a Caribbean Chapter Founding Member at YPO – the premier leadership organization of chief executives in the world.
James attributes his success to his passion for the real estate industry, which he knew he wanted to be in from his mid-teens. As a motivated and committed real estate agent and broker, James prides himself on creating strong lifetime relationships with his customers, listening to their needs, sharing information and then doing his very best to either find that perfect home or sell a home within each customer's time frame. For James, great communication is absolutely vital if you are to do your best for your client. Connectivity means a 24/7 service. Being sensitive to the needs of our buyers and sellers, James will go that extra mile to ensure customer satisfaction every time. Many customer relationships have gone on to develop further into friendships, an added bonus for James.
Having lived in the Cayman Islands since a child, but also having lived in the UK for schooling as well as in Jamaica and the US, James can safely say that the Cayman Islands are the one place on earth he wanted to raise a family, so that his own children could enjoy Cayman's relaxed lifestyle and easy outdoor living. In addition, Cayman's multi-cultural environment means his children will grow up with a heightened sense of the world and all the varied cultures around us. This means Cayman is a very special place indeed and one which his is proud to call his home.  This also makes him very well informed when it comes to finding that perfect property for his customers.
James is currently a founding Director of the Cayman Islands Breast Cancer Foundation and is active in many local charities and fundraisers.
---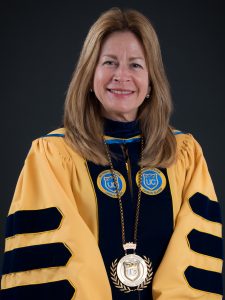 DR. STACY R. MCAFEE
Dr. Stacy R. McAfee took office as President and CEO of the University College of the Cayman Islands on January 1, 2019. Prior to that, she served as the Associate Vice President for External Relations, Strategic Partnerships and Presidential Initiatives for University of the Pacific, a selective nationally-ranked (#110) university in California. Dr. McAfee led business, government and community relations advancing corporate, foundation, educational, alumni and government relations across Northern California. The strategic partnerships she established bolstered experiential learning, philanthropy, new program development, career placement, and faculty research. As a member of the president's cabinet, she led presidential initiatives including the clarification of institutional core values in 2017.
Prior to joining University of the Pacific, Dr. McAfee led University of Phoenix's Bay Area campus that served over 4,000 students in the San Francisco Bay Area online and at various campus sites. She directed admissions, academic affairs, student services, operations, alumni relations, and financial services. Under her direction, the campus received national recognition for multi-faceted performance excellence. Prior to her Bay Area campus leadership position, she directed academic affairs for University of Phoenix's West Region leading regulatory, legal, and academic quality assurance for 11 campuses.
Dr. McAfee has more than 30 years of leadership experience with a variety of public and private organisations across various industries.  She served on the executive board of the Sacramento Metropolitan Chamber of Commerce and the Capitol Public Radio board and Joint Venture Silicon Valley and as an executive with the Silicon Valley Leadership Group. She has served on the faculty of institutions of higher education including DePaul University, Elmhurst College, University of Phoenix, St. Charles Community College, and College of DuPage. Dr. McAfee serves as a speaker, subject matter expert, and regular contributor for panels, events, and interviews.
Dr. McAfee holds a Doctorate in Educational Leadership and Management from Drexel University, an MBA from DePaul University, a Bachelor in Business Administration from Iowa State University, and an Associate of Arts from Highland Community College. She is a member of American Leadership Forum Mountain Valley Chapter and Leadership Sacramento.
She is passionate about improving educational and career outcomes for traditional students and working adults. Dr. McAfee believes that access to quality education enables both personal and professional development and is essential to sustained economic growth, civic leadership, and innovation. In addition to enjoying mentoring and developing others, she is actively engaged in her community supporting various non-profits and her church. She and her husband Terry have been married for 32 years and have two adult sons and a daughter-in-law.
---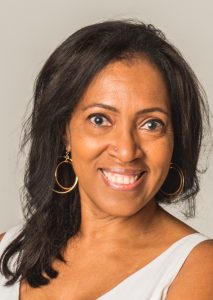 MARCIA MUTTOO
As the Managing Director of the Cayman National Cultural Foundation, Marcia Muttoo is responsible for the administrative operation, involving providing technical advice and guidance to the board on matters of policy and strategic direction, organisational planning, financial management, property management and personnel management. She has chaired and/or served on several nation building and cultural initiatives, among them Vision 2008, the National Children's Festival of the Arts, Batabano, Pirates Week, the National Spelling Bees, Heroes Day and, most recently, the National Culture and Heritage Policy and Strategic Plan.
Outside of the Cayman Islands, she has considerable depth of experience in non-profit arts management in the Caribbean and the United States, having held positions and fellowships at the Barbados CARIFESTA Secretariat, Brooklyn College (CUNY), Brooklyn Academy of Music, Manhattan Theatre Club, Arts International and the Edna Manley College of the Performing Arts.   As well, over several years, she has called on an abiding appreciation for form and function in architectural and interior design for her involvement in refurbishment and renovation projects, including the FJ Harquail Cultural Centre rebuild after Hurricane Ivan.

Marcia Muttoo holds a BFA in Drama with a specialization in Acting (Lee Strasberg Theatre Institute) from New York University, an MFA in Theatre Management from City University of New York, and professional certificates from the Chartered Institute of Personnel and Development and Shirlaws Cayman.